The use of colour in your interiors is very important to give your rooms character, in the past few years the interiors palette has been very neutral but 2018 is seeing bold colours being introduced. Who doesn't love adding a pop of colour to their home – have a look below at some of the most popular interior colours this year.
Pink
Grey is still very popular in 2018 but pink seems to be making a comeback. Pink is a real mood enhancer making it the perfect colour for any room from living rooms to bedrooms. If you tend to stick to neutrals and are nervous about adding colours – blush or dusty pink is the perfect colour to choose without being to elaborate. Dusty pink matched with grey is the perfect combination and is one of 2018's biggest trends.
Image source: Colourtrend
Navy
Primary colours have seen a comeback and in particular navy. In the world of interiors navy is the new black. As we all know blue can have a very calming effect on the body so why not try to give your room a pop of colour by painting one wall navy or buying one piece of statement furniture.
Image source: Michael Murphy Home Furnishing
Mustard Yellow
Another primary colour that is back bang on trend is yellow. If you're looking to give a room a burst of colour why not try yellow. If you are nervous about introducing yellow why not add accessories such as cushions, a rug and ornaments. Yellow tones can add warmth to a room and also compliment navy very well.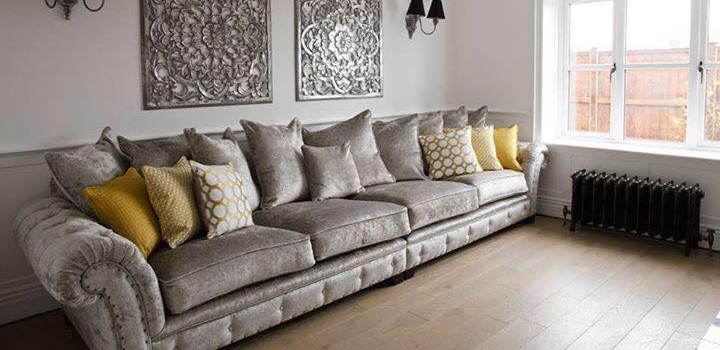 Image source: Shanley Interiors
Orange
With autumn on the way one colour that denotes this season is orange. This autumn orange is being used to make a statement when it comes to interiors. You could transform and brighten any room by adding orange and filling a room with vitality.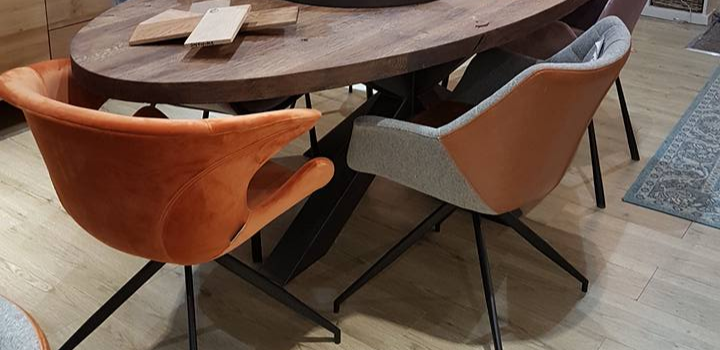 Image source: Vobe Interiors
Leave your Family's Home in our Hands – Call us Today on 0818 222 700

Main image source: Pinterest