We know exactly where we are going this weekend
I can't believe the May bank holiday is almost here! It's time to pack the car, we have researched what's on this weekend just for you. From shopping with the girls to a car journey down the coast, we've got your covered. The weather may not be amazing this weekend but you should definitely make the most of having so time off. We have must together a list of places to go and I hope this will give you a bit of inspiration.
Deise Greenway Waterford
The Waterford Greenway is a 45km cycle along a route of the old railway line and the view looks amazing. You can check out all the attractions and bike hire here. My friends completed this last week and the they had great craic. It's a great way to get out of the house with your kids or catch up with friends. This is definitely on my to-do list.
Shop For Good at Dundrum Town Centre
Shop for good is back at Dundrum Town Centre again for the fourth year. Dundrum run a fundraising initiative where the proceeds will be donated to the Irish charity Pieta House. All you need to do is purchase a shop for good coupon for €1 at one of the pop up booths around the shopping centre. When you decide to buy something at a participating shop, you will avail of discounts in store. WIn Win! Some stores will have up 20% off!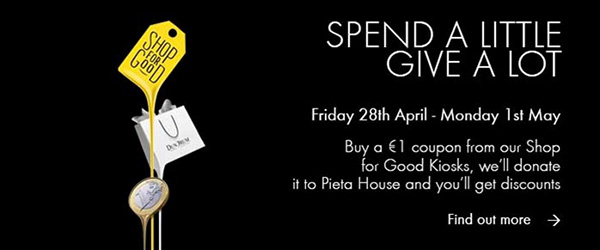 Shine a Light Festival at Hook Lighthouse
Hook lighthouse is one of 12 lighthouses that will "Shine a Light" to celebrate and share the rich tradition, and the work they carry out across Ireland, over this May Bank Holiday Weekend. This looks like a great day out for the family with fun and games with captain hook. Also the Hike to the Hook takes place this weekend but I'm pretty sure thats booked up! This will draw great attention to hook peninsula this weekend. Your family can also learn about sea safety, listen to live music and enjoy great food.
Really worth packing the car and driving down to the Hook Lighthouse. Nothing like fresh air and bungee trampolining!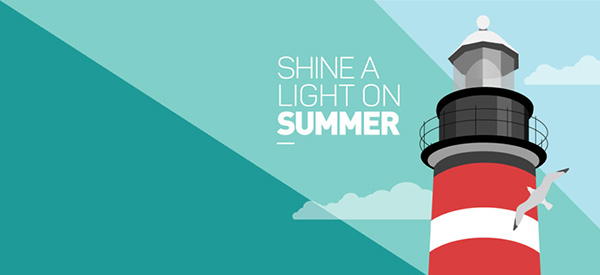 Image sources:
www.dundrum.ie
www.visitwaterfordgreenway.com
www.greatlighthouses.com
www.irishtimes.com