Here are some of our favourite clips!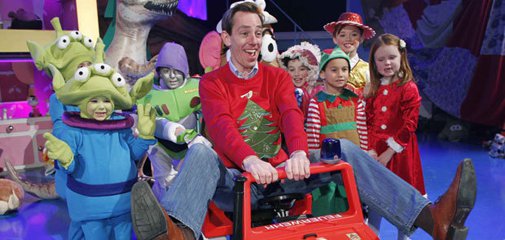 This year the Late Late Toyshow will be on our screens on Friday 28th
November. Staying up Late, The Billy Barry Kids, Gay's Christmas Jumper and
the difficult task of trying to keep your eyes open long enough to hear  "And
there's one for everybody in the Audience" are our memories of the Toyshow.
In our house it marked the beginning of Christmas. I'm sure everyone has their
own fond memories – We've put together a few of our favourite clips from the
past few years. We'd love to hear more…….post your favourite memories now!

John Joe and his fascination with clocks 
Any Craic?……Nil
Shrek Sensation opens the Show in 2012
Dustin and Gaybo – a Classic combo
Image source: passmeamineral.com