Decor that is perfect for your home this festive season
I am a sucker for Christmas, I plan it really early. I usually buy all my Christmas decorations in Meadows and Byrne on the sale in January so I have loads of amazing decorations now. I'm a graphic designer so I do love a little bit of colour co-ordination in my house for Christmas. This week I want to share some ideas for your Christmas dinner table. You can set up a centre piece in the middle of the table for the month of December. Then you can add to it on Christmas eve as you set the table before Santa comes down the chimney.
You don't have to spend a fortune. My tip would be, find a realistic photo on Pinterest and follow the look. Some people may choose elaborate decor and colour palette but sometimes the simple things make the most impact.
Jars of joy
Simple. Collect a few jars or use some fancy ones if you own them. Fill them quarter full of the with dry rice and add a candle, some leaves or dried/fake berries. Choose a simple table runner or tablecloth to dress it up and that's it!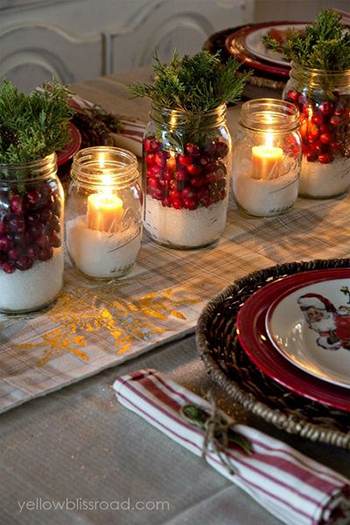 Sheer Elegance
What do you think of this look? I think this is my favourite. It's simple and a little more expensive to achieve but it really is beautiful.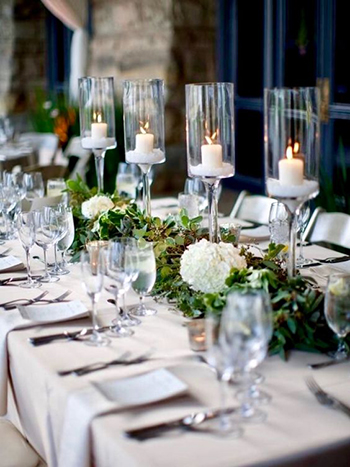 Winter Wonderland
If you love clean lines and a white snow scene, something like this will be perfect for you. Layering up the table is what makes it look so expensive. A tablecloth layered with a table runner, layered delph and an centre piece! Your house will look incredible!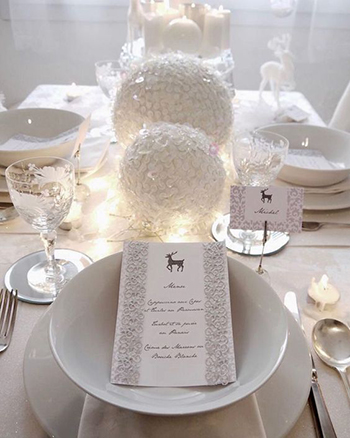 A kids christmas
Isn't this a great idea! A brown paper table cloth with a checklist for Christmas eve and the big day! This is so impressive and it's a fun activity to do with your kids for Christmas.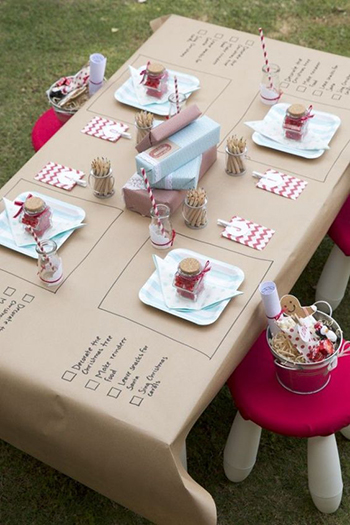 A traditional Christmas
Having your turkey dinner with Rudolf and Comet is a dinner you would have dreamed of a child. I love the traditional colours with a modern feel and the tartan touch is great.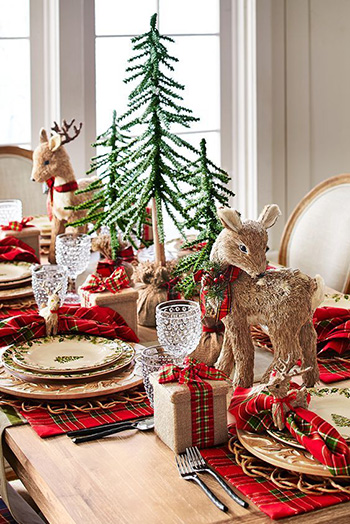 Photos from:
www.Pinterest.ie
www.elledecor.com