Check out our fave DIY car hacks
Do you ever wonder if your driving life could be made easier? Well thankfully the answer is yes! We have compiled some quirky DIY car hacks to save you money, relieve stress and make your car even better than it already was with a few tweaks here and there!
#1 How many times have you lost your car in a multi storey car park and wasted so much time wandering around like a lost sheep to locate it? The truth is that most of us are guilty of losing our car in a car park at some stage in our lives. To prevent this embarrassment, why not try pinning your location on your phone map so that you can't lose your car again.
#2 Do your children bring their bedrooms along with the kitchen sink on car journeys? If this is the case, why not hang a small shoe organizer on the passenger seat to neatly store their belongings. It may seem silly but it's a cheap and practical way to store the likes of toys and books to drinks and food on car journeys to prevent bits and pieces being thrown all over the car.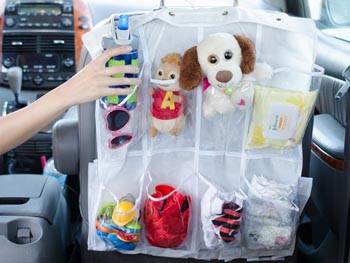 #3 Have you ever collected your Friday take away on the way home from work and got either stuck in traffic or delayed? Well if you have the luxury of heated seats in your car you have no need to worry about this dilemma anymore. A top trick is to place your take away on your pre heated passenger seat to keep your Friday treat toasty warm no matter what delays you encounter!
#4 Are you guilty of continuously forgetting what side your fuel tank is located and consequently you end of trying to stretch the filler pipe across the back of the car to the opposite side about 50% of the time? A quirky little tip is that the triangle located on the fuel gauge actually indicates the fuel tank location on your car so you have no excuse for pulling up at the filling station on the wrong side anymore.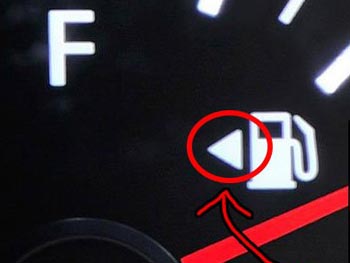 #5 For college students…! We all know that filling your fuel tank is the worst thought when you're strapped for money. When filling your tank, try holding the trigger half way to get less air, more fuel and most importantly, save money!
Try out these DIY hacks and improve your driving experience!
Images sourced from www.pinterest.com