This advice will help your mornings run smoothly
If you are lucky enough to be building a walk in wardrobe in your house, you want it to look exactly like a pinterest photo and be very functional. We don't ask for much! The trick is to have a plan in place to ensure you have a wardrobe that fits in with your clothes and lifestyle. Think about your daily needs and what annoys you about your existing wardrobe. It's simple really but check out our tips and inspiration below.
#Tip 1 – Write a list
Ok, do you prefer to hang most of your clothes? Do have a lot of coats and wedding outfits that could be stored at a height? Do you need much shoe storage? How do you want your jewellry to be stored? Are you going to hang your trousers or fold them in a drawer. When you can prioritise your daily needs it makes it easier to see how your wardrobe should look. Just remember that you will buy more clothes so you need to allow 20% extra space for all your new items.
#Tip 2 – Shoes
When you store your shoes in their original boxes they can be quite bulky and take up too much space. It's a good idea to buy smaller plastic shoe boxes so that you can see exactly what you own and it saves on space.
#Tip 3 – Make-up & Hair
Keep your hair and make area closest to the natural light. A holder for your hair dryer and hair straightener would be a really good idea to reduce the number. Decide if would rather stand up while getting ready or sitting down. This will determine the height of your dressing table. Have makeup brushes is an easy access area, store all 'saturday night' sort of makeup and lashes in an organised drawer and have your everyday hair products and makeup on the table.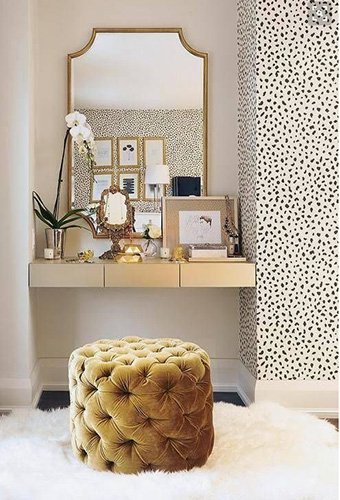 #Tip 4 – hooks
I could get two wears out of one pair of jeans. I could wear them on a Saturday and Sunday. I don't want to fold them and put them back in the wardrobe. So placing some large coat hooks near the door or your walk in wardrobe could be quite handy. It saves time and the clothes don't end up on the floor in your bedroom. You can buy these coat hooks on www.reallywellmade.co.uk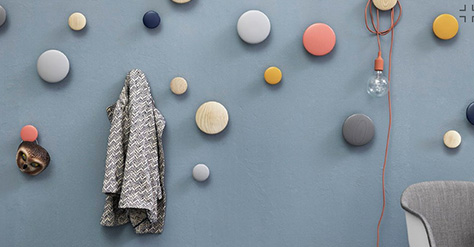 Other wardrobe layout inspo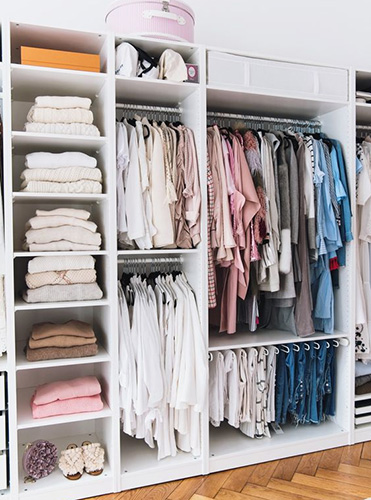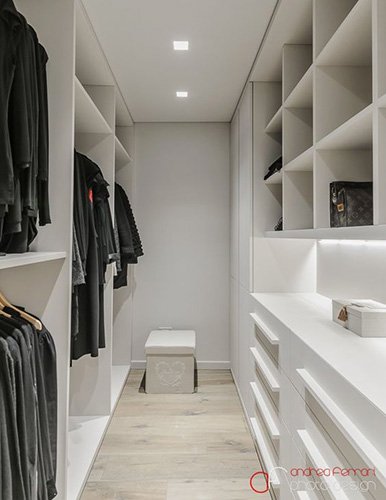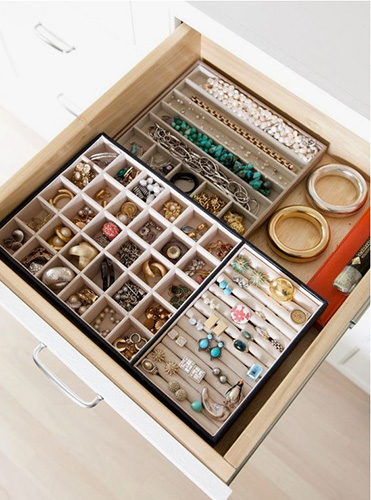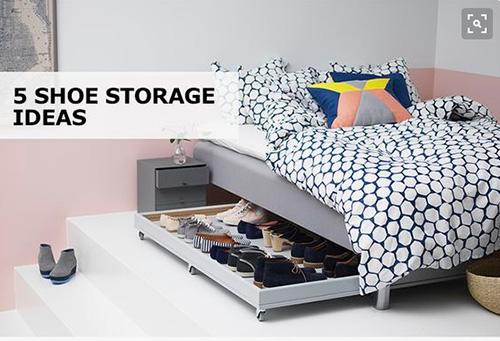 Image source:
www.pinterest.com
www.reallywellmade.co.uk
www.bustle.com