Prepare your child and yourself for junior infants
By now you probably have started to get organised for their first year at 'big school' by purchasing their uniform, shoes, runners etc. It's such an exciting and daunting time for both children and parents and we have a few ideas to put your mind at ease. You want your child to enjoy school, make friends and be happy with their teacher; you just need to know that when you drop them at the school gate that they will be ok.
A great way to relieve some of your worries is to practice some practical everyday situations at home. Nothing too taxing but believe me it will really take some stress away on that first day of school.
Lunchbox Practice
Some children will have never eaten from a lunch box before. This will help you in two ways. You can teach them how to open the lunch box and sit down while eating. It will also give you one less thing to worry about when you are thinking about your little baby all grown up in primary school.
Velcro Shoes
At the age of five or six, velcro shoes are ideal for school. It gives them a bit of independence and it also saves the teacher from tying 10 million laces a day. It's also a great idea to make sure you kids know how to put their shoes on the right feet. You could cut a stick in half as shown in the picture below.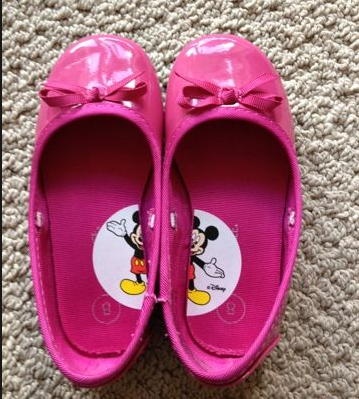 The Toilet
Practice makes perfect and you need to be sure that your child knows toilet etiquette. Make sure they get plenty of practice doing things for themselves when they go to the toilet; how to use toilet roll properly, flushing the toilet and using soap and water.
Putting on their coat
You child may already know how to put their own coat on but in case they don't, watch this quick video on how to do it very easily. This will save you time so you are not rushing to the car in the morning.