Our Toyshow Competition Is In Full Swing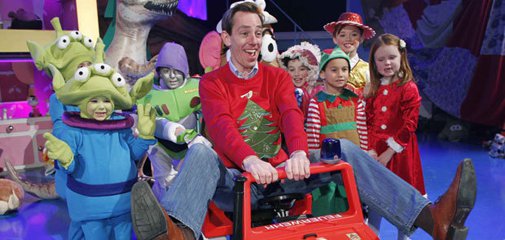 If you haven't already seen it, we have a lovely competition on our Facebook page. To celebrate the annual Late Late Toyshow we wanted to give our lucky winner a hamper to share with the family this Friday night. It is one of our favourite times of the year. So many of us spend the night at home with friends and family, it's a tradition!
Ryan Tubridy has hinted that his Christmas jumper will have a bit of modern technology and this year's Toyshow is based on a musical that in a book and a movie. I know it's only Monday but it is very exciting!
The Toyshow is on RTE this Friday at 9.35pm. Don't forget to tune in and enter our Toyshow hamper competition!