The whole canteen was talking about it
We are huge Ed Sheeran fans here at Sheridan Insurances and we are so excited that he is playing at such amazing venues around Ireland and the UK in 2018. Tickets go onsale on Saturday the 8th July which was music to my ears! When you start work at 9am Monday – Friday you can't really use your computer to buy concert tickets. I feel more prepared for the ticketmaster battle already knowing that I can sit in my pyjamas on Saturday morning.
His european tour looks incredible and Ed and his team have chosen some large Irish venues..phew! We missed out on his Dublin gig earlier this year when his tickets sold out in seconds. Ed kicks off his tour in Cork's newly refurbished Pairc UI Chaoimh on the 4th May but also has dates for his Galway girls in Galway on the 12th May and on to Dublin on the 16th May.
We will be ready and waiting on the 8th July to book our tickets!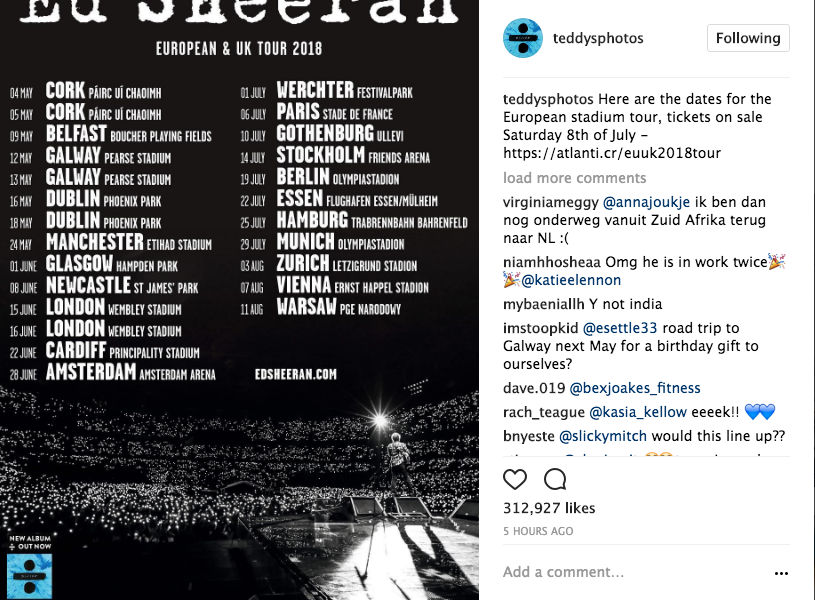 Image source: www.billboard.com