Top tips for buying the best school bag
It's that time of year again, when you need to make a car trip to town with your children to buy all their school supplies for September. When shopping for school supplies, buying a school bag just seems like another "tick-the-box" on your shopping list but it is actually much more important. It is extremely important to seek out certain things when shopping for school bags as an inappropriate bag can affect your child's health! Here are some tips from the mammy and daddy's here at Sheridan's to help you choose the perfect school bag for your child.
Tip 1
Always buy a back pack style school bag rather than a bag with a single strap as these types of bags tend to distribute the load of the bag to one side of your child's body. A back pack will help prevent your little ones from struggling when the load is heavy.
Tip 2
Always remember when shopping for school bags that, ONE SIZE DOES NOT FIT ALL. Always choose a bag that is the right size for your child. Although it seems smart and of course economical to buy a large bag for your child that will last years, if the bag is oversized, the weight will again distribute unevenly towards their lower back.
Tip 3
Look out for school bags with a padded back and adjustable straps as they are best to support the back and help evenly distribute the bag load. The adjustable straps will allow the bag to be adjusted to suit your child individually.
Tip 4
Ensure that both the material and threading is strong and sturdy. Nylon school bags are a good choice as the material is good quality but not too heavy as heavy materials will just add extra weight to the bag.
Tip 5
School bags with different sections are also good as this will allow your child to place their books to the back and some of their lighter items to the front of the bag firmly. Bags without sections often allow too much movement of items within when being carried so different compartments will help prevent your child from leaning forward to manage the load of their bag. A water bottle holder may also come in handy for younger children especially and little pockets are useful for storing small items safely such as bus tickets.
Tip 6
Checking if the bag comes with a warranty is always a good call just in case.
Sheridan's fav school bag brand as chosen is Karrimor!
Our choice for younger primary school children….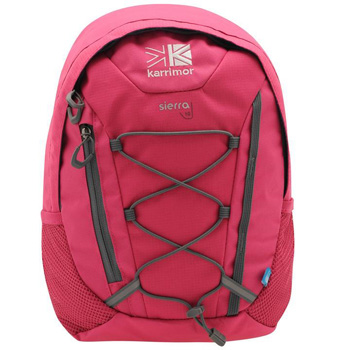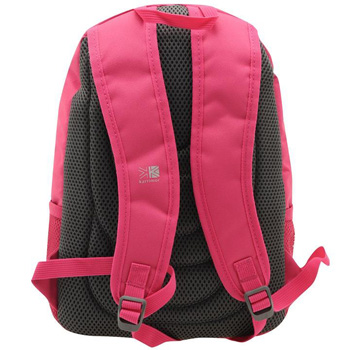 Our choice for older primary school children….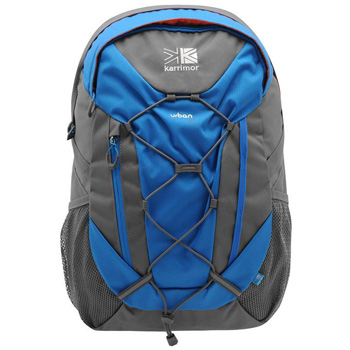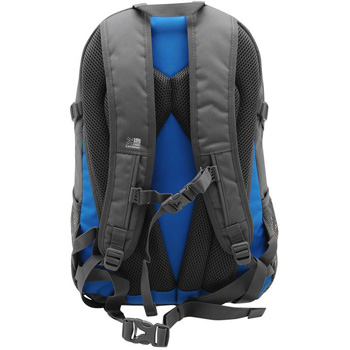 Both versions are available in colours to suit girls and boys.