This Dance Is Harder Than It Looks!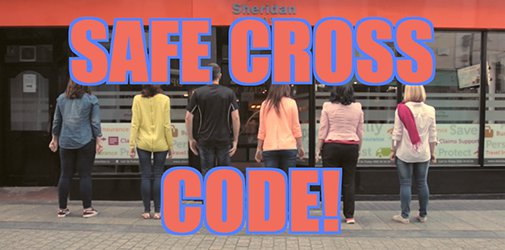 By now you probably have seen our contribution to Road Safety by dancing to the Safe Cross Code. You may not believe me but this dance took us nearly two hours to get right. We aren't the most co-ordinated bunch of people but we had a lot of fun practicing last Thursday evening after work.
In the video you can see me, Laura, Eoin, Noeleen, Aoife and Martha. We all work in different departments in Sheridan Insurances but everyone was very eager to take part. Behind the camera there was Laura and Ted. Laura works in the Personal Insurances Department and has a flair for all things dancing. Ted from Highwind Media recorded the video with us early on Friday Morning.
We now have about 17,988 Views, who's counting?? We want to thank you for sharing this video and showing it to friends and family. If this video helps raise awareness for road safety we are very proud to be involved.
The job offers have been flying in from all angles. Schools wondering whether we are going on tour to perform this dance across the county. We never expected the video to be so successful.
There is a picture below and video of us practicing. They are watching themselves dancing and trying to improve the dance. Thanks again for your support and have a great weekend.