Make your house a home with our top picks
We LOVE interiors! Maybe it's because we hear so much about your houses when we are setting up home insurance policies but we are always looking for new home improvement ideas. Kids bedrooms can be tough because they have so many toys and books to home in their bedroom. Kids obviously grow up very quickly and their needs change as they get older. You need to create a room that is versatile and has the ability to changes with them at a reasonable cost. Use accessories to add the pops of colour because girls may not love pink forever and boys may not want a bed that looks like a tractor when they are 10 years old.
We chose some of our favourite looks that can be easily changed or adapted as your child grows up!
Neutral Grey Bliss
Grey is seriously on trend at the moment and it won't be changing anytime soon. You can easily add a pop of colour to this room in the cushions or a floor matt.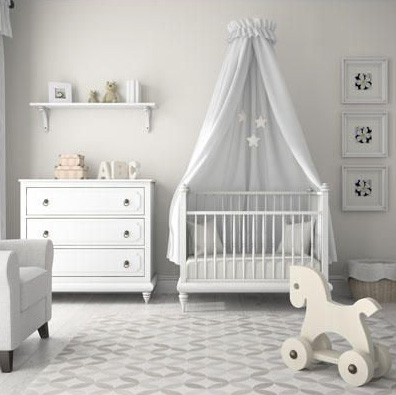 Oh Hello Colour
This is so easy to achieve! Paint a wooden bed, buy the storage solution in Ikea and the vinyl dots can be purchased online! The colour makes it look like so much fun and it's all in the accessories!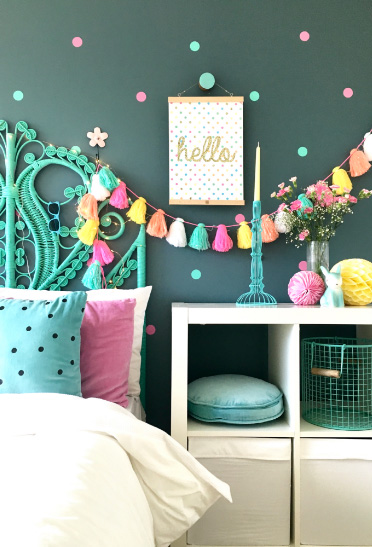 J'Adore Wallpaper
Finding the perfect wallpaper is a difficult task. Make sure you google wallcoverings too to find the perfect one. What I love about this room is that the wallpaper will grow up with this little girl. If you change the bed, the accessories colours and just add a desk, it's perfect for any school-going child.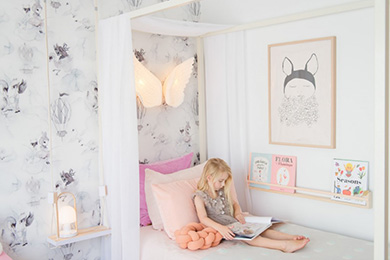 Afternoon Tea Style
How cute are the the table and chairs set? I think I seen a duvet cover in Penney's just like this one. Also, take a close look at this room; If you take away all the accessories the room is a very neutral tone. You can change the curtains, bedding, bunting and more if you want to freshen up the room.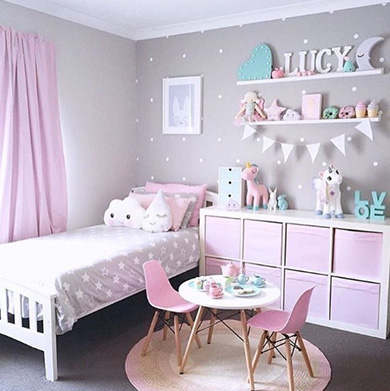 The Sky and the Ground
The use of a green floor may, blue walls and the yellow night light makes this room very attractive and it's somewhere that you would love to spend some time.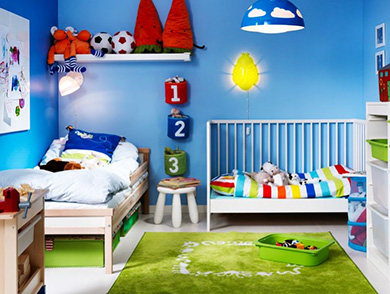 Image Source:
www.pinterest.com
fourcheekymonkeys.com
peopleincommmon.org