Yep, We've Asked The Boys & We Got The List!

Valentine's Day isn't everyone's cup of tea. We hear that it's a waste of money and who likes Valentines anyway? Well we do! We just like the whole idea of appreciating someone important in your life. It could be as simple as making the dinner, buying something nice for tea but it is important to make sure you make that special person feel appreciated.
So, we spoke to some of the men in the office about stuff they really like and we did our best to keep some of our gift idea's local and Irish.
Valentine's Gifts For Him
Marble City Barbers Gift Set
Alan in our Kilkenny office raves about Marble City Barbers. They sell their own products that he highly recommends especially the beard oil. It's not just about the clothes anymore, men take great pride in their hairstyle and beard. This is a great present because you know they will actually use it. Talk to Mark or check out the Marble City Bar Barbers Here.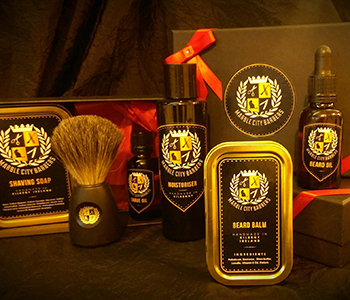 Bodibro GAA Gloves 
This present will really suit your GAA fanatic. Bodibro is a local Wexford company providing high performance training wear for Gaelic games all over the country. Bodibro was created by Wexford footballer Ben Brosnan and these GAA gloves are worth a try because of the quality and the price. Stock sells out fast so you can buy the gloves online here for €10.00 or contact Bodibro on Facebook Here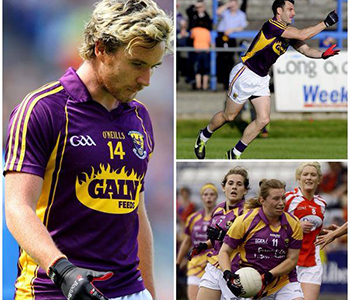 Craft Beer
The South East offers us some great Craft beer with fresh unique tastes. You can find some of these craft beers in your local supervalu or if you happen to be in Kilkenny you can call into Brewery corner to taste some of the finest local craft beers. Our favourites would be Jack Doyle's and Dunbrody Irish Pale Ale and Kevin Dundon's King Bay Pale Ale. Always remember to drink responsibily.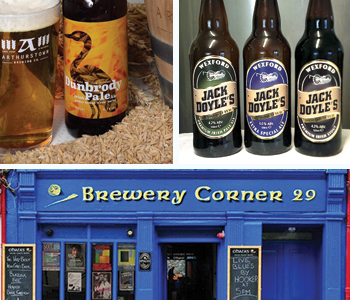 MVMT Watch
Colin our IT Manager got one of these MVMT watches as a christmas present and they are impressive. The look great and have lots of difference styles to choose from so you can be sure to find one that suits. Prices begin at $95.00 and they suit both formal and casual wear.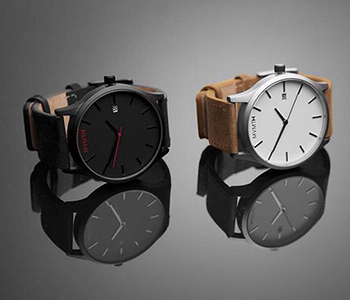 Cadburys Share Bag Sweets
Sometimes there is no need to shower someone with gifts, It really is the thought that counts. Who doesn't love chocolate! These will definitely be in my shopping basket this weekend. They won't last long in my house.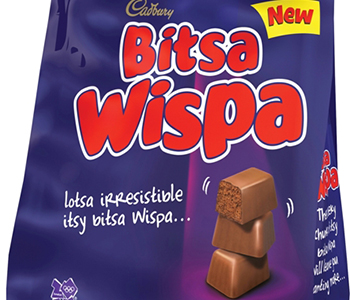 image source: stylemotivation.com
www.tripadvisor.com
www.pinterest.com
www.sweetandsnacksworld.com