Our Elf on the shelf has a few ideas for other elves this Christmas
The elf on the shelf has arrived in our house this Christmas along with Santa Cam. Everyone is on their best behaviour for Santa's arrival except one little person….the elf on the shelf! We could find him anywhere in the house and he is always up to a bit of divilment. We had a quick look online to see what other elves have been up to so far this Christmas and I think this will give you a good laugh. Maybe your elves might read this blog and get a few ideas!!
Elf Angel
Only a few sprinkles and some snow angel movements!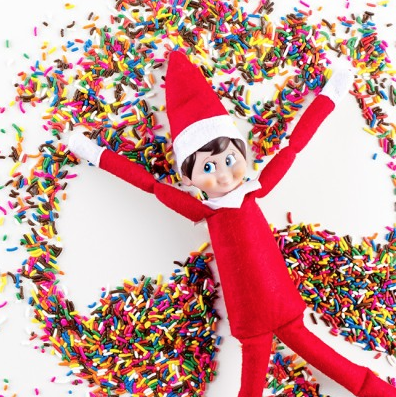 Wrapping Paper
This little elf got all wrapped up in the loo overnight!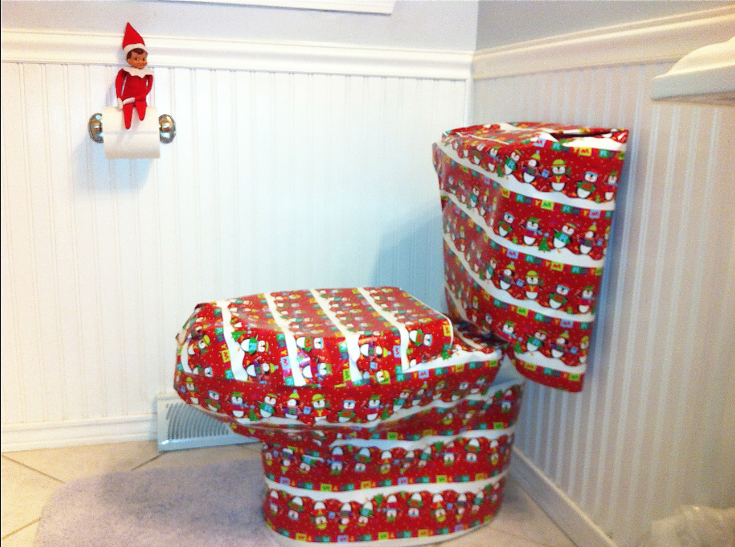 The Weight Lifter
Marshmallows on the end on of straw! This little elf is major player in the fitfam:)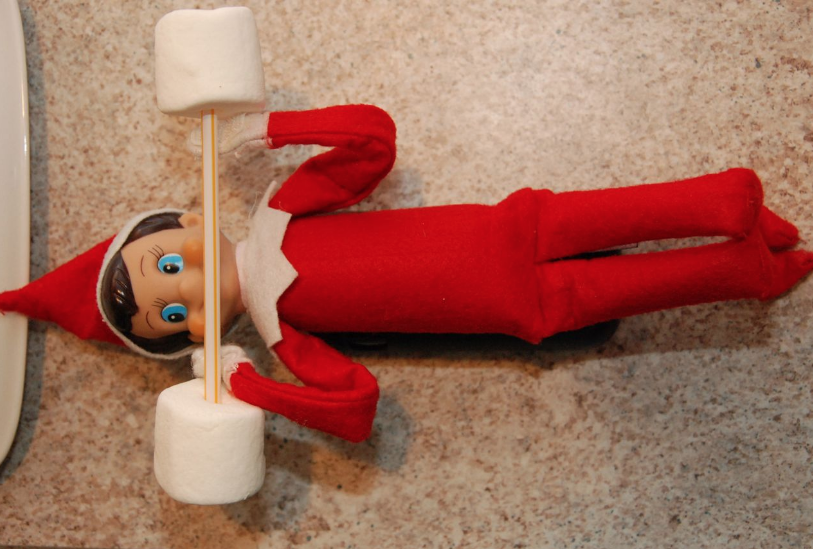 Yoga Poses
A weekly call of yoga with Barbie and and friends. Don't worry about a yoga mat, a piece of tissue is perfect.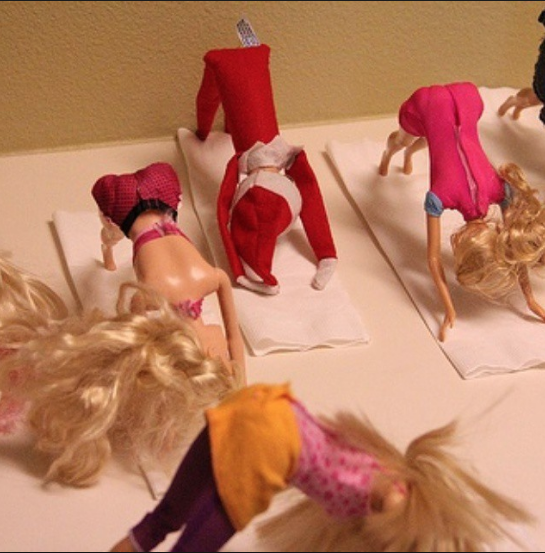 Chillin'
There is nothing quite like a bath in a pyrex dish full of cotton wool!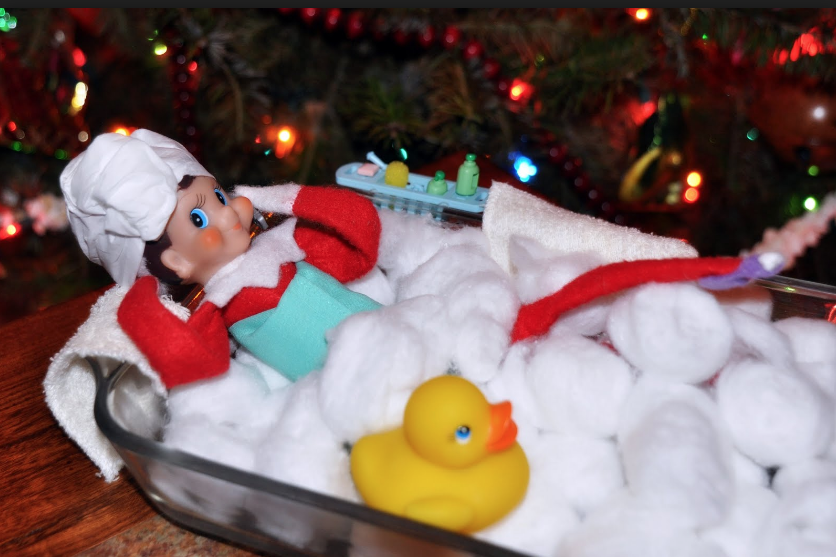 Midnight snack
This elf is like me most nights!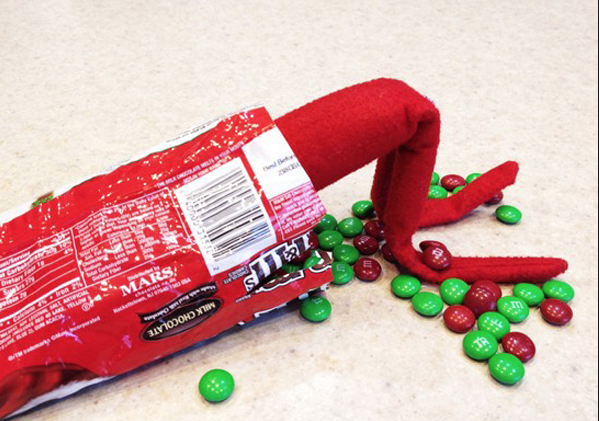 Lunch Surprise
I think this is my favourite. This thoughtful little elf surprised his friend by wrapping his lunch!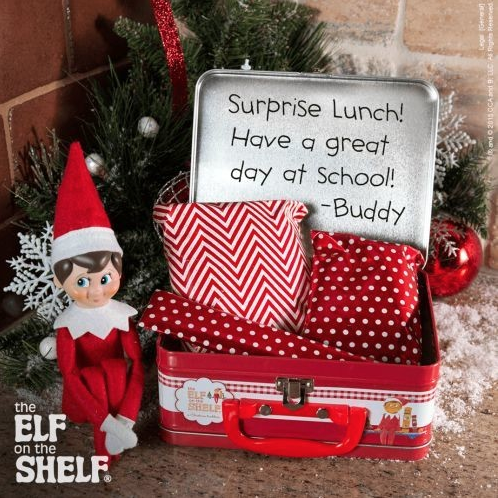 Captured
When the other toys aren't too happy with elf….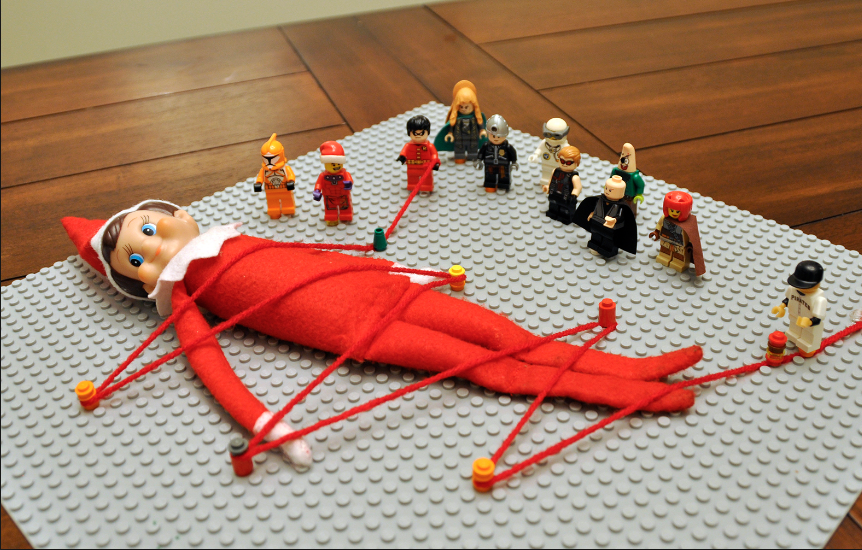 image sources:
poofycheek.com
overthebigmoon.com
thismamaloves.com
alagraham.com
sheknow.com
livingly.com