The long Weekend is finally here!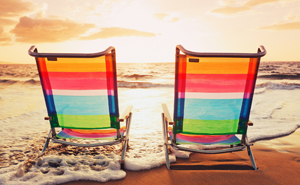 Well the long weekend is
almost here! If you are
like us here in Sheridan's
you will busy preparing
for BBQ's, days at the beach
(if we're lucky) and trips in the car to see friends and family. So we decided to give you a few top tips to keep your family and your belongings safe over the weekend.
Top Tips
If your going to leave your house do not inform everyone
of your where abouts on social media sites.
If your going away, ask a trusted neighbour to keep an eye on your house.
There will be an increase in pedestrians and vehicles on the road this weekend,
so please keep calm and allow extra stopping distance.
If  you go to the beach don't leave phones, bags, money (even pocket change) in full view, bring them with you or store them in a locked boot or glove compartment.
At a speed of 100km/h,  a car travels about 30m every second. Concentrate on
arriving safely at your destination and do not take your eyes off the road
to tend your children.
The last thing you need is to lose your Iphone, smartphone or tablet at a festival,
beach or while your out and about this weekend. Adding these belongings to
your house insurance can prove to be very expensive so take a look at our
great value gadget insurance. It great policy benefits to keep your gadgets
protected, some of the sheridan team purchased it for their ipads
so we recommend it!
Enjoy your weekend and be safe on the roads,
The team at Sheridans