Our 5 favourite workwear handbags – we want them!
Shopping for a practical, office friendly but stylish handbag can be difficult for the most of us. Because we all have different needs when shopping for the perfect work handbag. There is no such thing as one bag suits all. Following some online 'window shopping' and having asked the girls here at Sheridan's what they look for in the perfect work handbag, you are bound to find a suitable handbag from my selection of work handbags below or at the very least get some shopping inspiration.
For the public transport commuters
For those of you who don't travel by car to work, a small, practical bag that fits the essentials but can endure the hustling and bustling through crowds both in busy streets and on public transport is a necessity! DKNY Greenwich crossbody mini is a classic leather neat bag with zip pockets for all your little bits and pieces but most importantly this bag is durable, office friendly and can be carried on your shoulder while on route to work. DKNY bags are usually an investment buy but this crossbody mini is currently half price from 245.00! Buy the DKNY Greenwich crossbody mini here.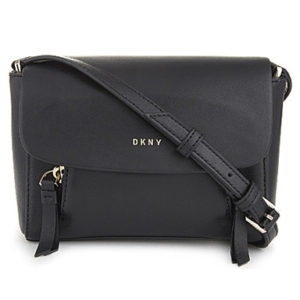 Something large and spacious
For those you who seek a bag that fits everything from your lunch box to your make up bag, Zara's reversible tote bag is a must as it budget friendly and available is several colours. This bag is unique in itself as it can be reversed to a different colour depending on your wardrobe choice or mood, switching things up on a daily basis. Buy the Zara's reversible tote bag here.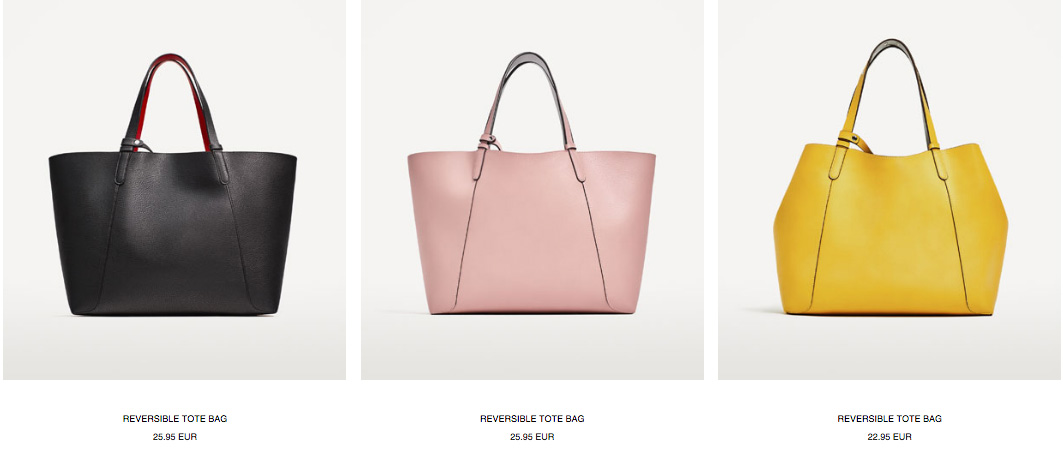 If you are willing to splash out a little more money, you also can't go wrong with Longchamps Le pliage large shopper as it roomy, classy option, also available in several colours that will last you years! Buy the Longchamps Le pliage large shopper in Brown Thomas or Selfridges. It's approx. €85.00.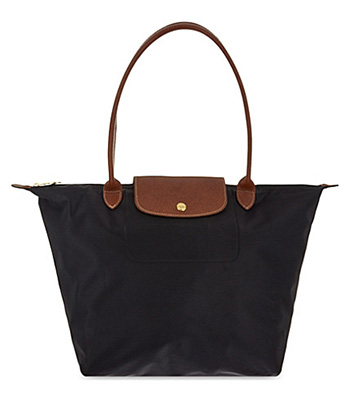 Functional but stylish
For those of you need to carry a laptop or tablet, stop carrying two bags from home to work now! Mango's flap tote bag is cute but big enough to fit either your laptop or tablet meaning that functionality is not loss of personality and style at work and again is budget friendly on sale at 19.95!! Buy the Mango's flap tote bag here.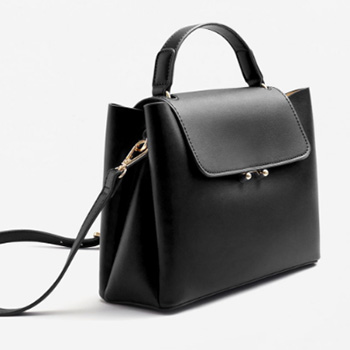 Michael Kors jet set travel medium tote bag also ticks all the boxes for both functionality and style but is a little bit more costly but a worthwhile investment. Buy the Michael Kors jet set travel medium tote bag here.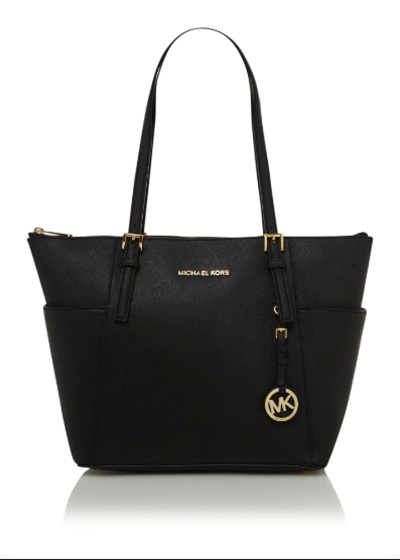 So getting shopping and purchase the handbag that caters to your every need.
Image sources:
www.selfridges.co.uk
https://www.houseoffraser.co.uk
http://shop.mango.com/
www.brownthomas.com